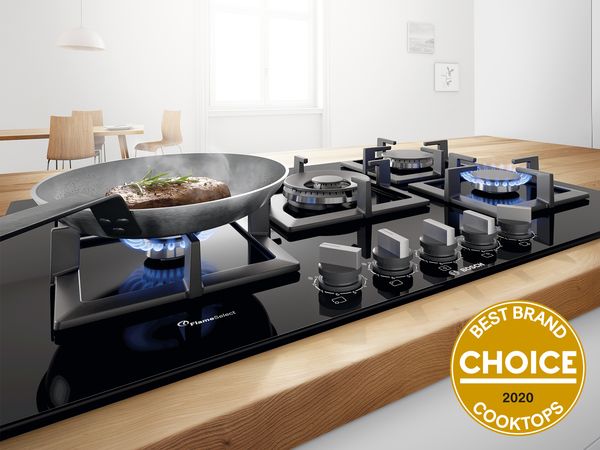 Awarded best cooktop brand by CHOICE®.
CHOICE® tests cooktops for performance on low and high heat settings, turn-down capacity, ease of use and cleaning, as well as element size, type and positioning. Bosch have demonstrated above average test, reliability and satisfaction scores this year, and have been named best cooktop brand for 2020! Discover the Bosch difference today.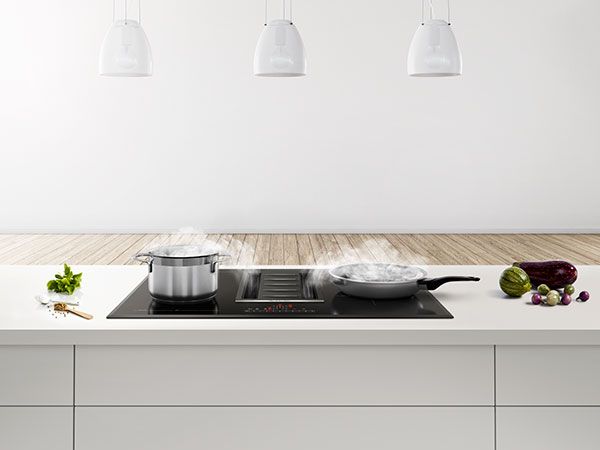 The best of our cooktops and rangehoods. Combined perfectly in just a single appliance.
A perfect kitchen serves many functions: relaxed cooking, eating, or simply sitting down with family and friends. To allow you more freedom and flexibility in designing your kitchen, we've developed a 2-in-1 cooktop with integrated ventilation. This appliance combines the latest technologies of our induction cooktops and rangehoods in a single appliance.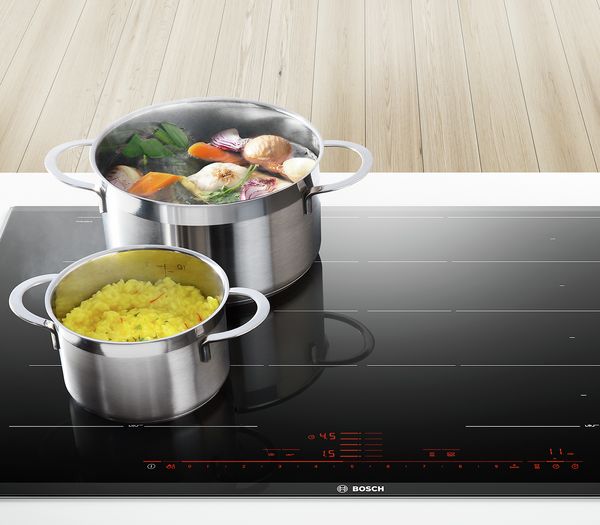 It's great when cooking means less waiting and more reliability.
Modern cooking offers so many wonderful new tastes and textures, you need a cooktop that's flexible enough to keep up. Induction cooktops can bring 2 litres of water to the boil twice as fast as coventional cooktops. Intuitive controls all boast 17-stage power settings, making the entire cooking process so much easier to manage.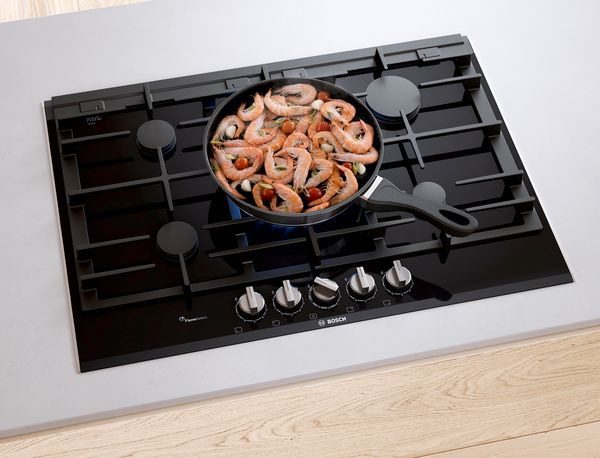 Fire that does exactly what you want.
Fire still fascinates our engineers today as it did half a million years ago when man first tamed it. That's why everything revolves around it. Our German-designed gas cooktops are available in a range of different styles and burner configurations for greater cooking flexibility.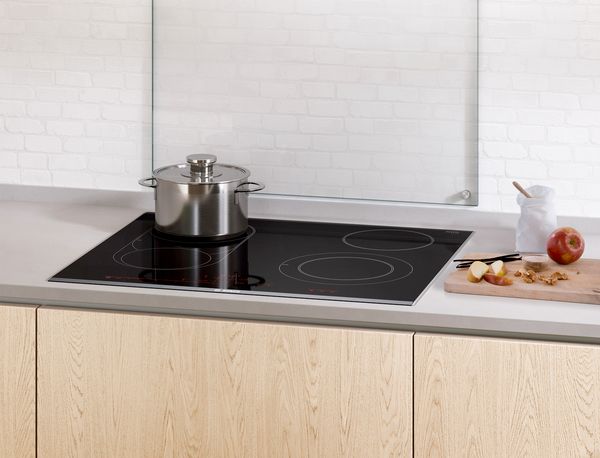 Ceramic cooktops: classic cooking
With their electronic touch-controls and extendable cooking zones, Bosch ceramic cooktops combine great looks with smart function and design. The smooth ceramic glass cooktop surface is tough and durable as well as being practical and easy-to-clean.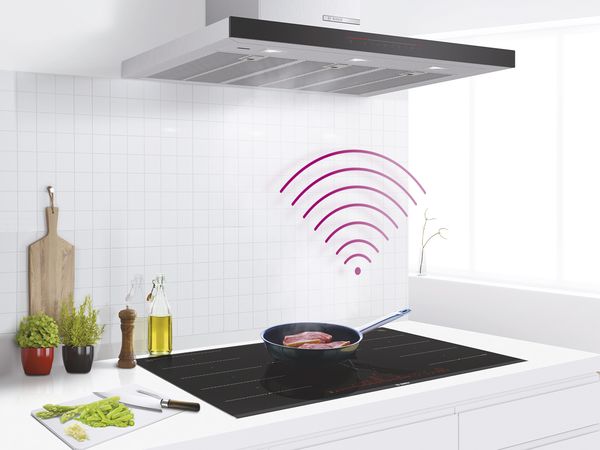 Direct cooktop to rangehood connectivity for convenient control.
Cooking is more convenient when your appliances can directly communicate. Connected via wireless module, your hood automatically turns on when the cooktop is switched on – perfect if you often find yourself forgetting to turn it on until odours start filling the kitchen. Power levels and lighting on your hood can also be controlled via the cooktop, without the need for a wi-fi network.
Satisfied customers are our best reference.