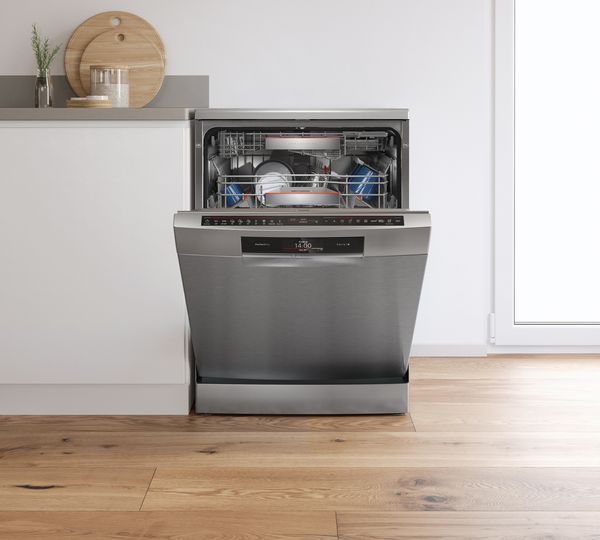 Too pretty to hide it under the counter.
Our freestanding dishwashers provide you with a great deal of flexibility in designing your kitchen.
The only thing that doesn't fit in your kitchen is dirty dishes.
A Bosch underbench dishwasher is designed to fit in your new or existing kitchen with style and ease. There are various options to choose from, including built-under, semi- or fully integrated. These types of dishwashers are height-adjustable and can be fitted under the benchtop for a flush fit. Fully integrated dishwashers can be concealed entirely behind a door panel to match the design of your kitchen cabinetry.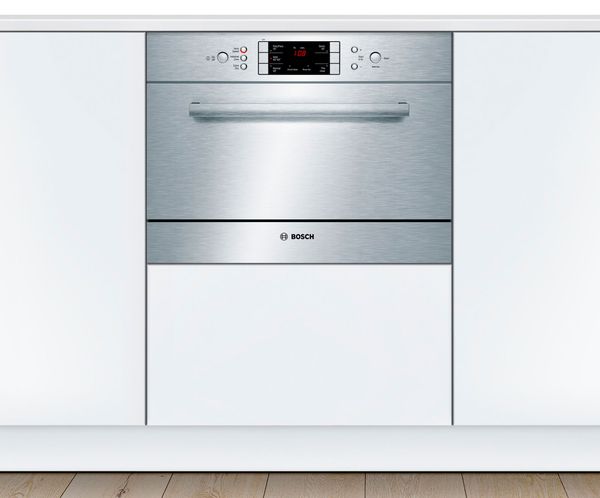 When you don't have room for a full size dishwasher.
Small, flexible, and efficient: the Bosch modular built-in dishwashers can be installed individually or grouped together with matching Bosch built-in appliances.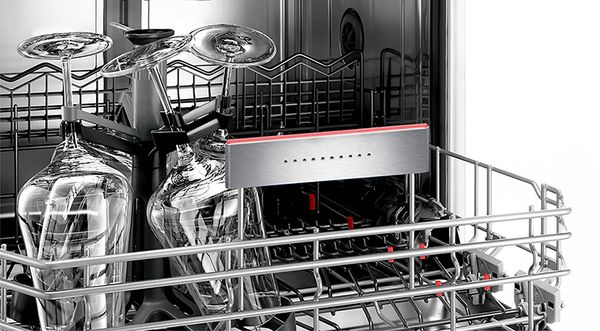 Wine glasses should be washed by hand. Or by Bosch. The GlassSecure Tray protects your glasses.
Bosch dishwashers are equipped with VarioFlex basket systems, this unique tray securely holds four long stemmed glasses in place. The locking mechanism lifts and secures all four glasses at once. Glasses are angled and positioned to provide optimum cleaning with the highest glass protection.
The purpose of endless tests: satisfied customers.
We test every dishwasher rigorously, meaning that every sheet of metal, every hinge, every screw and bolt is used, stressed, soiled, flooded, and heated before our dishwashers go into production. Ultimately, a dishwasher from Bosch is one thing in particular: especially durable.